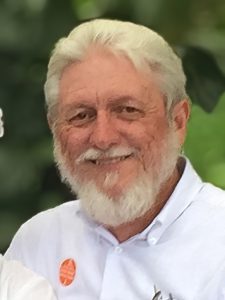 Gary L. Kruger, M.Ed.
ATP (ASEL, AMEL), Commercial ASES,  CFI, CFII, MEI, AGI, IGI, Gold Seal Flight Instructor, Texas State Certified Teacher and Administrator
I began CFI Certification And Recertification Educators (CFI C.A.R.E.) in 2008 to offer professional training to pilots seeking their Initial, Reinstatement, or Add-On flight instructor ratings. Since that time I have had the opportunity to work with hundreds of successful CFI students.
With over 5 decades in the aviation and education industry, I am uniquely qualified to assist you in your flight instructor training. I am not a time builder or doing this until some other piloting job comes along. I am retired and would truly enjoy helping  YOU achieve your aviation goals.
"I can now make sure my son is given the flight instruction he needs, and I will know he will be safe. Over my 30 year aviation career, I have encountered many instructors. Gary Kruger, "The CFI Guy", is the man to go to for CFI, Reinstatement, and Add-On's."
"The training was first rate and on the spot…It was an outstanding experience that I recommend to any military flight instructor colleagues."
"Gary is a consummate professional flight instructor and gave me a thorough tune-up. The whole experience was a real pleasure. I would recommend Gary's program to anyone with a similar desire to get their CFI Rating reinstated"